designing and building websites for businesses, organisations & individuals in Bridlington, East Yorks & surrounding areas – tel: 01262 608108
No dated or tired-looking sites here! Your website will have a modern, fresh look and will be built using either HTML5 and CSS3 or WordPress. WordPress will give you the ability to make edits to your site yourself. A premium WordPress template will be fully customised for you.
All our websites are fully responsive, which means that they will adapt when being viewed on mobile phones, tablets etc. As more and more people use the internet mainly on their mobile devices this is increasingly important to customers. It also helps Google search rankings.
We can offer hosting packages which include multiple email addresses and domain name registration. Our hosting provider is based in England and has 99.99% uptime. We will take care of all the technical aspects of hosting and can transfer your existing hosting if required.
First Class Support
Your support queries will be dealt with promptly. We will not only troubleshoot your website issues but can also offer hardware support if required. As a small company we can guarantee you our full attention.
Contact Us
Monthly Payments
If you have us build and host your website you do not have to pay a yearly amount – we are happy for you to pay monthly. Our rates are also very reasonable. Contact us today for a free no obligation quote.
Contact Us
SEO/Social Media
We will help you to attract visitors to your site through Search Engine Optimisation. We will also help you set up links to your Social Media presences, such as Facebook, Twitter, LinkedIn etc.
Contact Us
Mobile Friendly Websites
Every website we build is designed with mobile in mind and will look great, work properly and be fully readable on mobile devices.
On April 21st 2015 Google made a major change to their ranking methods, resulting in sites that are mobile optimised being rated as 'mobile-friendly'. This gives our sites a clear advantage when it comes to getting views online. Sites that are not rated as mobile-friendly will now drop down the Google rankings.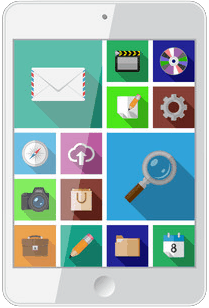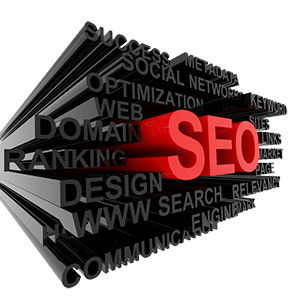 THE SCAM BEHIND GUARANTEED RANKINGS FROM SEO COMPANIES
There are many companies who will promise to boost your ranking on Google searches. However a reputable SEO company has this to say:
No one can guarantee you a top ranking in Google. This is because we cannot control how Google ranks websites! Any SEO company that guarantees high Google rankings is doing one of three things:

Speaking about AdWords PPC (pay per click).
Just plain lying.
Saying that you will rank for either your company name or an obscure search phrase, which is very easy to do."
We will simply guarantee to:
Optimise your site in line with Google Webmaster guidelines
Work on an ongoing basis on ways to make it more search-engine friendly
Work with you on an ongoing basis to help make the content of your site more SEO-friendly.